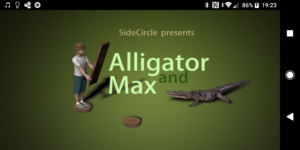 Help Max cross the swamp without being eaten by the alligator!
Max needs to cross the swamp!
Max is only allowed to walk on wooden planks, which he can freely move between some tree stumps. Beside the puzzle Max needs to solve, he also has to avoid the hungry Alligator.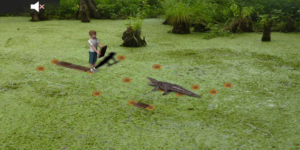 Alligator And Max is SideCircle's first Game, released in summer 2018.

the free version is here :
and the regular one here :
You play. You have fun. That's what we all want, right?
SideCircle wants to be clean and lean concerning privacy: we don't want to watch you playing like most game companies do.
You don't even need to register or login. You won't therefore get nasty emails. You won't even need to be on internet to play.
If you like the game, you'll talk about it, and that's all we want. We appreciate your input, your suggestions, your frustrations as well. That is what we need to improve the game and maybe release other games.
We are proud to respect your privacy. We love to play this game in public transportation or at the office – Therefore we designed the game to be played without any internet access at all 🙂 Tell us if there's a better proof of respect for your privacy. Read the full statement below.
Alligator And Max Privacy Statement