All you need is to help Max reach the red dotted stump on the other side of the swamp.
Watch the video below to see how this can be done, and follow the instructions on Level 1 in the game!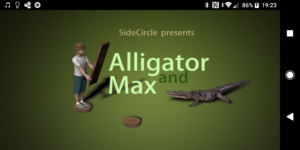 If you still have questions, feel free to contact alligatorandmax@sidecircle.com with your questions!